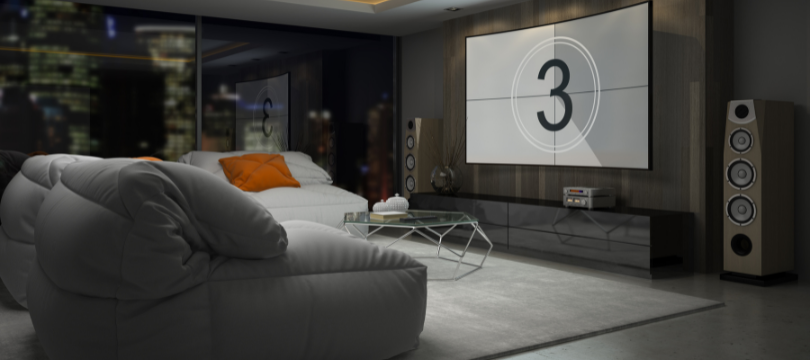 A home theatre system is the perfect way to enhance your movie-watching experience at home. With advancements in technology, it's now easier than ever to create a highquality home theatre setup. In this blog, In this article, we'll discuss the advantages of home theatre systems and how Audio and Beyond, Hyderabad's top home theatre brand, can assist you in designing the ideal setup for your residence.
Benefits of a Home Theatre:
There are numerous benefits of having a home theatre system in your home. One of the primary benefits is the ability to enjoy movies and TV shows in high-quality sound and picture. With a home theatre system, you can experience a cinematic sound and visual experience, making it feel like you're at the movies. Additionally, especially if you decide to sell your house in the future, raise the worth of your house.
Home Theatre Products:
There are various home theatre products that you can choose from to create the perfect setup for your home. Some popular products include:
Projectors: Projectors are an excellent option for creating a cinema-like experience in your home. They provide large screen sizes and excellent image quality.
Speakers: Having a good sound system is crucial for a home theatre setup. You can choose from various speaker configurations, including 5.1, 7.1, and 9.1 surround sound systems.
Screens: If you choose to go with a projector, you'll need a good screen to project onto. There are various screen options, including fixed-frame, motorized, and portable screens.
Home Theatre Installation:
Installing a home theatre system can be a daunting task, especially if you're not familiar with the technical aspects of it. That's where Audio and Beyond comes in. Their team of experts can help you design and install the perfect home theatre system for your home. They will work with you to understand your needs and preferences and create a customized solution that fits your budget and requirements.
Home Theatre Design:
Designing a home theatre system requires careful consideration of several factors, including the room size, acoustics, and furniture placement. Audio and Beyond's team of experts will help you with the design process and ensure that your home theatre system looks and sounds great. They will also help you choose the right products and ensure that they are installed correctly.
Audio and Beyond's Home Theatre Solutions:
Audio and Beyond is Hyderabad's leading home theatre brand, offering a wide range of home theatre solutions to suit every budget and requirement. They specialize in designing and installing custom home theatre systems that deliver a cinematic experience in the comfort of your home. Their team of experts will work with you from start to finish to ensure that your home theatre system is installed to perfection.
Conclusion
In conclusion, a home theatre system is an excellent investment that can enhance your movie-watching experience and increase the value of your home. With Audio and Beyond's help, you can create the perfect home theatre setup for your home. From product selection to installation, their team of experts will guide you every step of the way. So, if you're looking for a high-quality home theatre system in Hyderabad, look no further than Audio and Beyond.